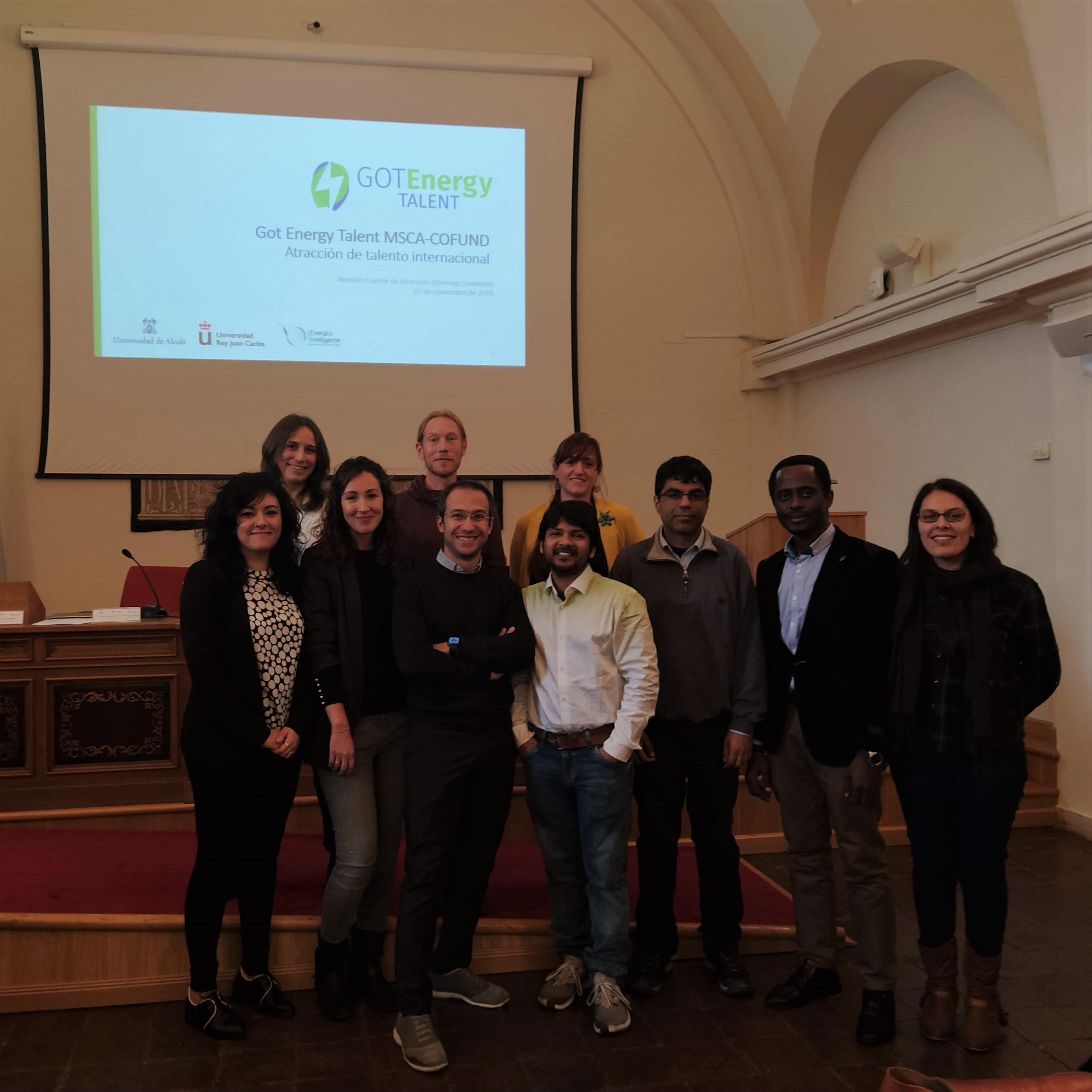 UAH and URJC welcome fellows selected under 1st call
UAH and URJC were proud to welcome GET MSCA-COFUND fellows selected under the 1st call for fellowships on Friday 22 November. Our fellows, joined by Prof. Francisco Javier de la Mata de la Mata and Prof. Juan Antonio Melero Hernández, Vicerrectors for Research and Transfer at UAH and URJC respectively, as well as representatives from partner organisations, non-academic partner host institutions, members of the advisory board, members of UAH anr URJC research groups, we all gathered in Alcalá de Henares to meet fellows in the flesh, network and find synergies.
After an introduction by both Vicerrectors, GET fellows gave each a short presentation on their background and told us about the research projects they are developing within UAH and URJC. Only Srabanti Ghosh, being in a research trip to India, could not attend the event. GET MSCA-COFUND fellows come from seven different countries, both European and non-European: India, Venezuela, Nigeria, Italy, France, Germany and Spain. They are experts in different fields, including chemistry, signal theory, authomatics or economics. You can check out their profiles and research projects here.