Got Energy Talent is a initiative promoted and led by the University of Alcalá (UAH) hand in hand with the University Rey Juan Carlos (URJC). Both universities co-fund the Programme on equal terms and will host fellows as «Academic Host Institutions». Each individual fellowship will be a fixed-term non-renewable 24-month contract with either the UAH or the URJC (academic host institutions). All fellows will have an academic mentor and will be integrated in one of the host research groups at UAH/URJC.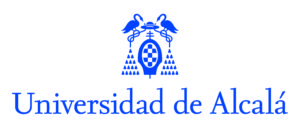 University of Alcalá
(Spanish: Universidad de Alcalá, UAH) is a public university located in Alcalá de Henares, a city 35 km (22 miles) northeast of Madrid in Spain and also the third-largest city of the region. It was founded in 1293 as a Studium Generale for the public. It reopened in 1977. The University of Alcalá is especially renowned in the Spanish-speaking world for its annual presentation of the highly prestigious "Cervantes Prize". The UAH is a top-ranked university for employability in Spain, according to a study on Job Placement among university students by the Spanish Ministry for Education, Culture and Sports. UAH recently succeeded in achieving a five-star status according to the QS Stars international quality accreditation system.

King Juan Carlos University
Spanish: Universidad Rey Juan Carlos, URJC) is a Spanish public research university founded in 1996 and located in the Southern area of the Community of Madrid (Spain), with four campuses at three different locations in Madrid region: Móstoles, Alcorcón, Vicálvaro and Fuenlabrada. Since its creation, the University has focused his teaching and interdisciplinary research to find solutions to current societal problems.
Got E

nergy Talent is a step forward in the International Campus of Excellence "Smart Energy" project (ICE «Smart Energy»). In 2011, UAH and URJC joined forces to put in place the International Campus of Excellence "Smart Energy" project (ICE "Smart Energy»). ICE "Smart Energy" is a multidisciplinary, internationally-oriented campus that focuses on the generation and transfer of knowledge in two main fields: a) clean energy technologies and b) smart infrastructures and smart cities.