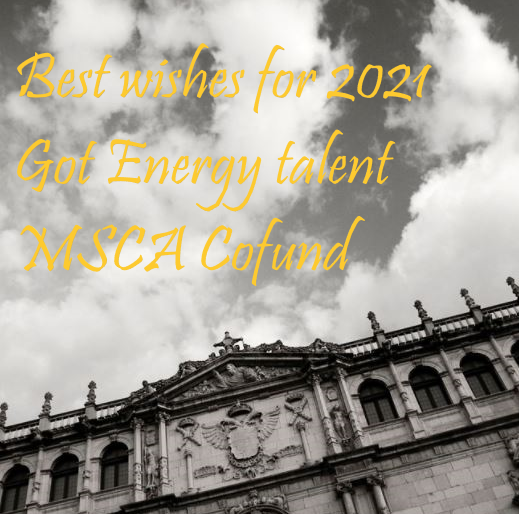 HAPPY HOLIDAYS AND BEST WISHES FOR 2021!
Got Energy Talent MSCA-COFUND team wishes you a Happy Winter and Christmas Break! We wish you ALL the best for 2021!
We will be out of office from 23th December 2020 to 7th January 2021, both days included. If you have any doubts or questions about the Programme, you can send us a message to tecnico.cofund@uah.es. We will get back to you as soon as possible upon our return.